Thought I'd show some of the stages in making one of our Diesel Tap pickups ...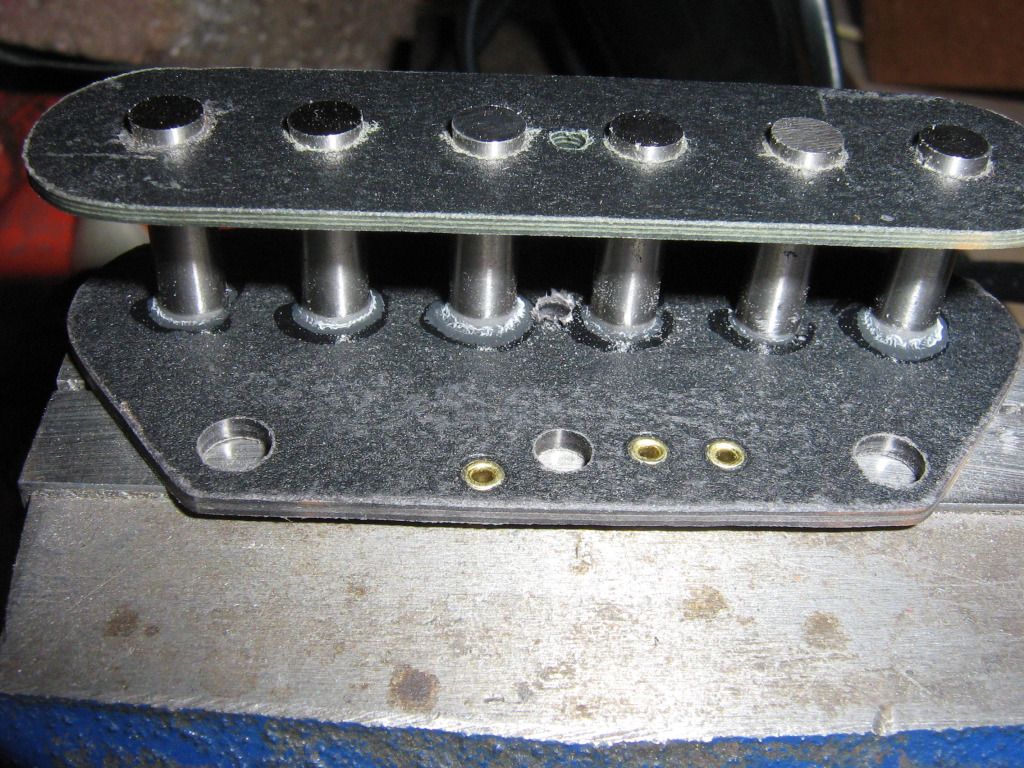 Here we have the assembled flatwork sitting on my vice ... having just had its eyelets set in ... yes three!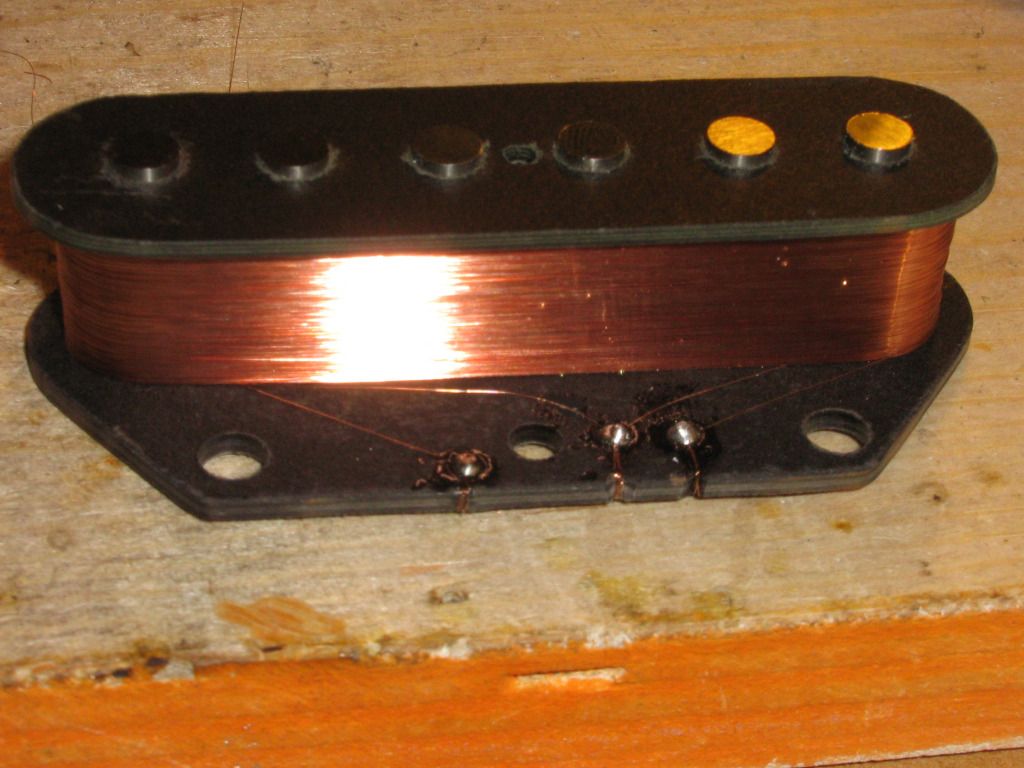 Coils wound ... here you can clearly see from left to right: coil start wire tap at 6.5k (centre) and coil finish wire ... the full 9k. A little cyanoacrilate adhesive is used to hold the wires to the bottom flatwork, and away from each other and the cable hole! After marrying up to one of our specially cut and gun-blued base plates ... the one for the 'Tap' is on the left ... with the wider 'cut out' ...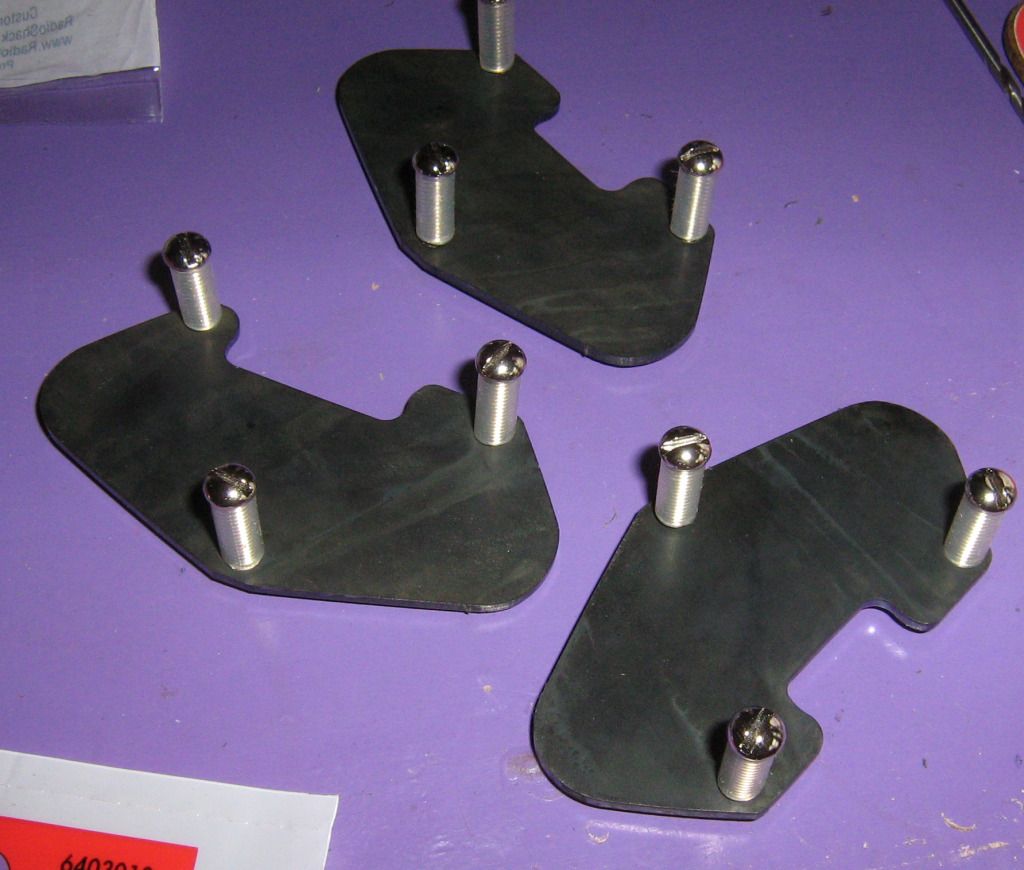 The hookup wires are added and the baseplate earth link. you can see I've string wrapped the coil to protect it too.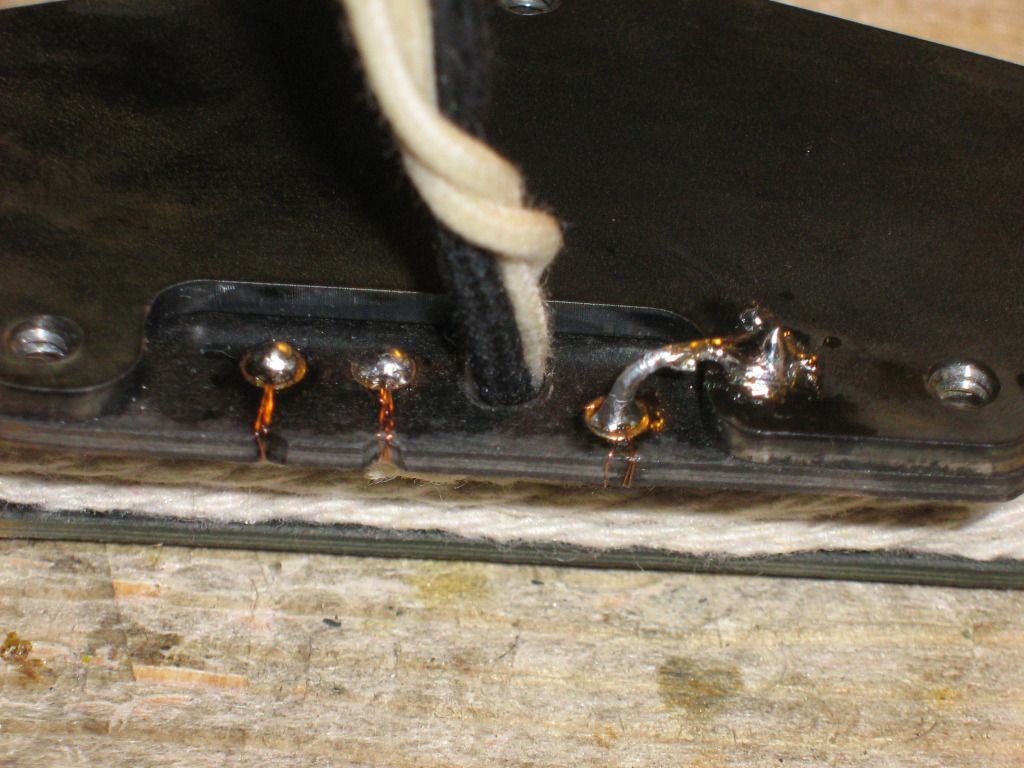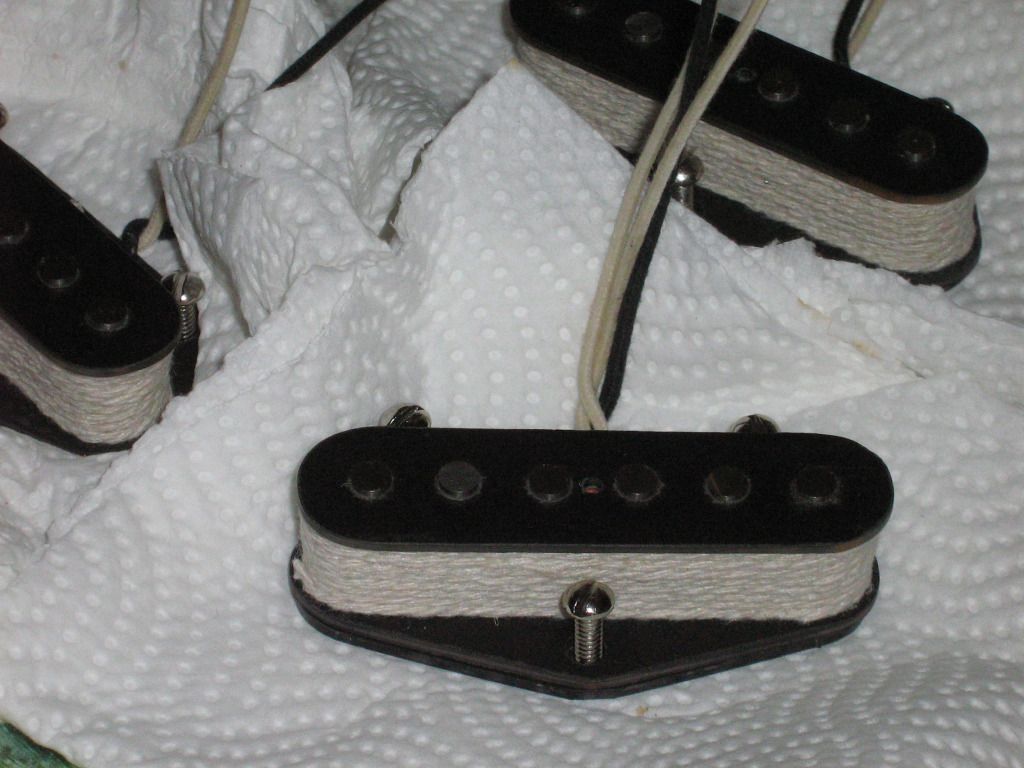 Here are the batch of three produced together (one Thames Delta, one HardMan and our customer's Diesel Tap) awaiting potting ... dummy short screws are used to keep the base plates aligned while in the hot beeswax/paraffin wax mix .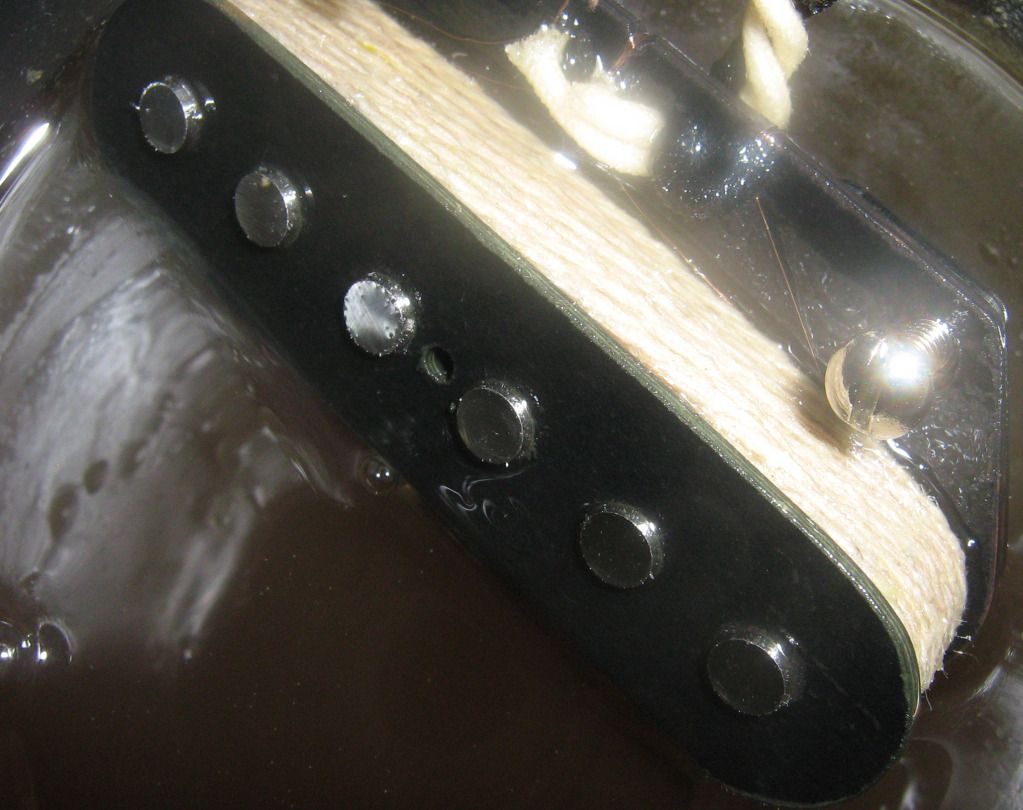 And the customer's 'Tap' emerges from the potting bath ...
It's cooled for an hour or so, before being checked electrically and having it's signed serial number applied ...
Then it'll join it's HardMan neck pickup and custom loom to be dispatched to the customer!